Aurora Forecast - Aurora Borealis
This forecast shows the probability for viewing northern lights which is indicated by the shades of colors. The red line about 1000 km
equatorward of the aurora indicates how far away viewers on the ground might see the aurora assuming good viewing conditions.
The yellow line shows the border between night and day. Read more about Aurora/Northern lights...
Kartorna levereras av
NOAA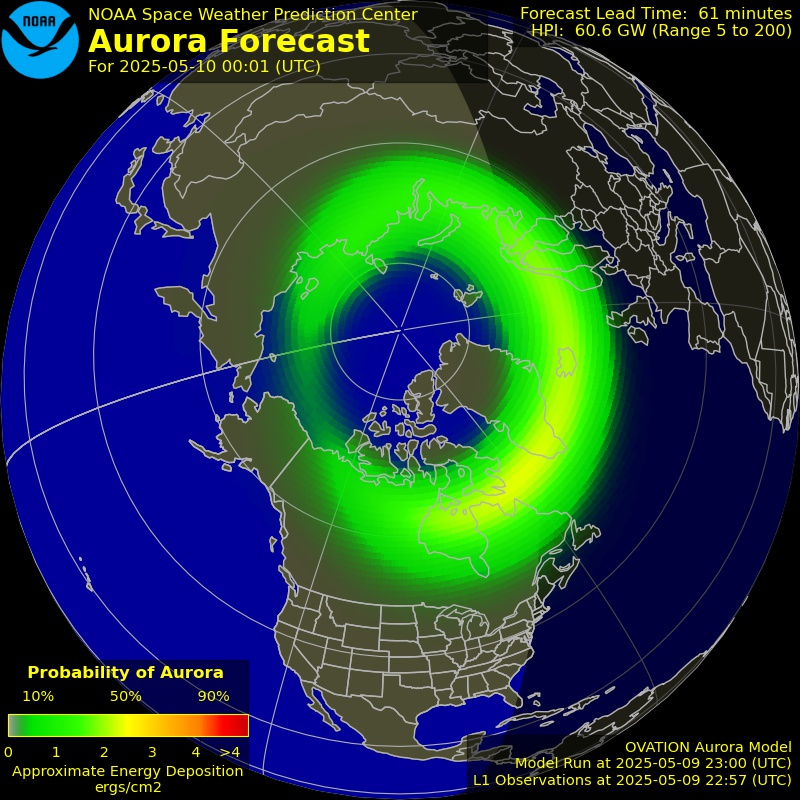 WEATHER TRIVIA
-
Weather Terms
Ice Storm Warning - Accumulations of 1/4 inch or more of freezing rain.